The preventive / predictive maintenance service that we offer has saved companies like yours a great deal of money. With infrared we can find hot spots or cold spots whichever is of most interest. Electrical and mechanical components typically heat up before failure. Infrared inspections allow us to detect these anomalies before they fail which saves time and money. We focus our attention to the areas of : Electrical equipment, Rotating equipment, Steam traps, Tanks regarding level and possible sludge, and Flat Roof inspections looking for moisture contamination(leaks).

See Sample Imagery Below


           Faulty Bearing                              Boiler Image



         Buss Box Anomaly                        Fautly Disconnect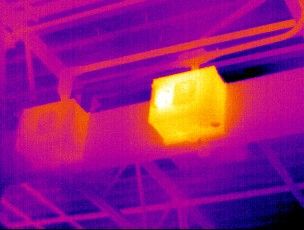 Faulty Breaker/Disconnect                 Faulty Disconnect




           Faulty Wire                              Transformer Bushing



 
           Tank Sludge                                       Tank Level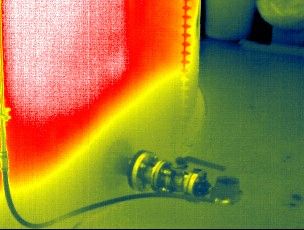 Loose Belts                            Bottom Steam Trap Faulty




                                      Too Late!